Smart Digital Directory Boards by EDC
CORPORATE    •    HEALTHCARE    •    EDUCATION    •    GOVERNMENT
EDC has been delivering building directory and wayfinding solutions to commercial properties, healthcare facilities, educational campuses, and government buildings for nearly two decades. EDC provides quality directories that are easy to maintain and update at an affordable price. All of our digital directory products are backed by a strong warranty and solid technical support.
EDC digital directories are delivered ready to plug-and-play and are very easy to update. Our content management system is easily accessed through our website allowing the user to quickly and remotely update their building directory.
If you already have a digital directory that is not operational or needs to be upgraded, EDC can do that too! Please contact us for a quote and see how you can affordably upgrade your building or facility.
At EDC, Our Customers Come First
These Organizations Trust EDC Products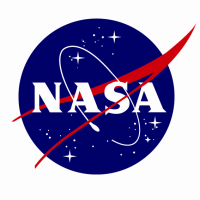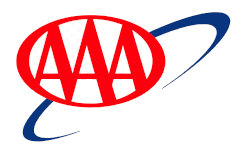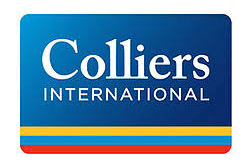 For the past twenty years, EDC has been delivering simple turnkey digital directory and signage solutions to a wide array of organizations and diverse industries across North America. Our extensive portfolio of clients in commercial real estate, healthcare, government, and education is a testament to our focus on creating high quality digital products with highly responsive support.
EDC works closely with our commercial property clients to create up-to-date digital building directories to quickly help visitors find building tenants along with both on and off property locations. The directory also can display news, weather, building announcements, available space, floor plans, and management/leasing information. We use pre-built templates, or our production consultants can work with our client's team to create a custom-designed experience.
Our directory systems are used in the health care industry to guide patients, visitors, and staff with both interactive and passive displays, with options for wayfinding maps and dynamic or static point-to -point routing. Users can also carry the experience from the directory to their smart phone with a simple QR code scan.
Educational institutions use our directories to guide students, faculty, alumni, and visitors within both buildings and the campus. Our systems are also utilized as donor walls to provide meaningful thanks to institution supporters. Institutions can recognize contributor impact with dynamic, visually stunning digital displays. Directories can be instantly updated with new donors and interactive features for maximum donor engagement.
Courthouses and government institutions use EDC digital directory boards to improve public access to services and information. Our systems enable federal, state, and local agencies to effectively communicate, direct, and inform the public and its employees. The directories display maps and directions, schedules for the day's proceedings and hours of operations, and  integrate with existing docket systems to display each courtroom's daily docket.
The Perfect Digital Directory Solution with Engaging Designs and Useful Content
EDC Partners with Industry Leaders
























Digital Directory Options for Every Type of Space
Engineering
EDC's in-house design team develops and engineers all of its products and enclosures. Years of field testing and refining our products had led to the highest quality digital directory and signage system on the market.
Manufacturing
We manufacture all of our enclosures in the United States, EDC does not out-source any of its manufacturing to overseas factories or purchase
pre-fabricated enclosures.
Software
Development
The EDC development team's primary focus is on building easy-to-use software and creating visually rich designs that will not only deliver information but will WOW your audience with fresh and appealing content.
Installation
EDC offers our customers a variety of installation options. Our natiowide netword of field technicians will arrive onsite to install enclosures, harware and software, and field test the systems for functionality.
Tech Support
Utilizing our live technical support center, you can rest assured that your building directory or digital sign will function properly. By supporting both hardware and software, in one call, we're able to diagnose and resolve any issue.
Outstanding Service
EDC's attention to detail does not stop with the product. After the installation, your purchase will be covered under our 24-month full replacement warranty. Advanced technology combined with the best warranty in the industry…
Quality Products
EDC utilizes the highest quality digital products. We deploy brand name displays and media players, designed to withstand wear and tear. Our software is run through rigorous quality control checks to make certain that the product works flawlessly out of the box.
Easy Content Management
Our on-line Content Management System (CMS) is designed with the user in mind. EDC has designed the user interface to be extremely intuitive so that anyone in your organization can make changes to content without extensive training