Mobile Directory

EDC Mobile Directories provide an effective touchless option for your interactive (touchscreen) directory. By scanning an on-screen QR code, your visitors can send content from your digital directory to their mobile device.

Anti-Microbial Film

A medical-grade anti-microbial agent in EDC's screen protectors inhibits the growth of harmful pathogens that tend to gather and multiply on the screen's surface. EDC's screen protectors also hide reflections that often appear on displays. Their unique matte finish offers unparalleled resistance to scrapes and scratches.
EDC's software development team works with our clients to
integrate unique applications into their digital directory solution.
Donor Recognition for Education
Wall of Distinction
Referred to as the "Key to the World," students can learn of the academic and career choices of alumni who've signed up to participate in the school's database. If they've agreed to it, some alumni have volunteered to become mentors to students who have questions about college or workplace opportunities.
View Article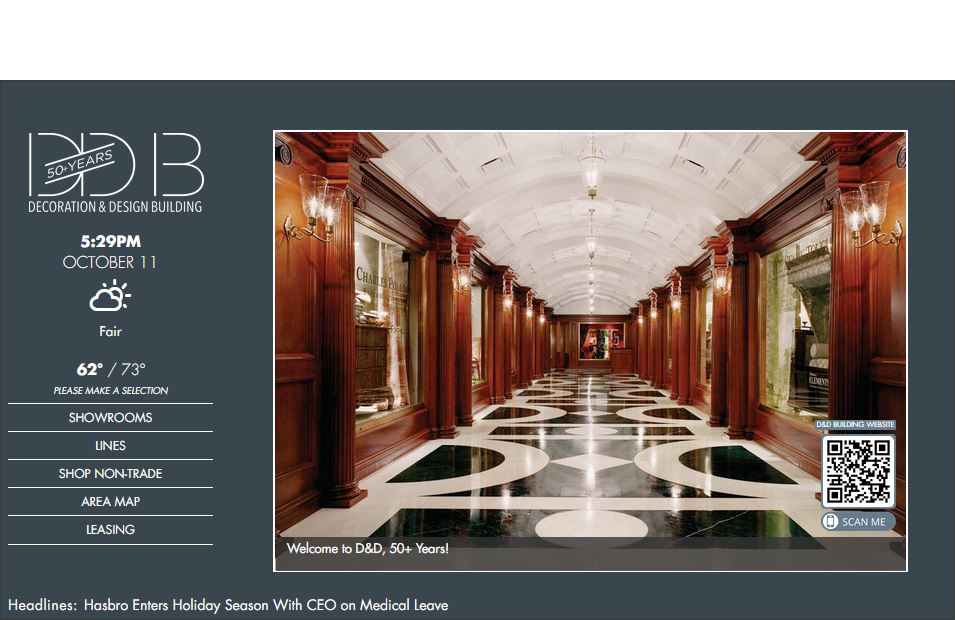 Showroom Directory Utilizing QR Codes
Our client asked us to design a showroom directory that utilized QR codes to enhance the functionality of the system. The home screen QR code takes a visitor to the Showroom's website. A Non-Shop Trade page QR code allows a visitor to book an appointment with a manufacturers representative.